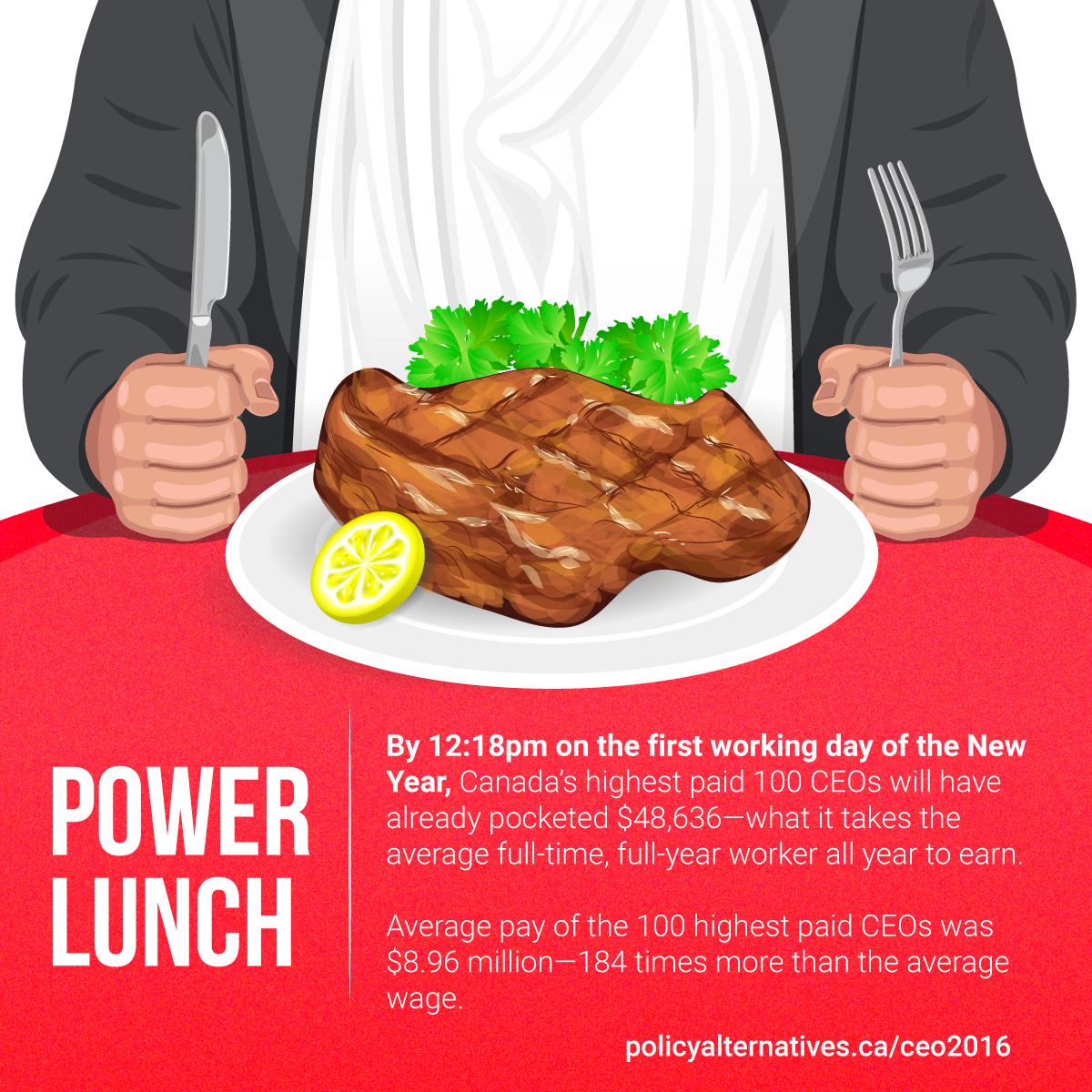 On Monday, we released our annual report on CEO pay in Canada. The review finds that the gap between the earnings of executives and the rest of the population is growing stubbornly, with the country's top CEOs earning, on average, $8.96 million—that's 184 times more than the average wage in Canada.
The study also finds that executive pay in Canada has been extraordinarily resilient, having grown steadily from 2008-2014 despite an economic recession and recovery, public outrage, and shareholder troubles.
The report has received a strong response from traditional media and social media alike, garnering close to 600 media hits and appearing in news outlets across the country. Online, the post reached over 100,000 Facebook users in a little over a day. 
Here's some of the press we've received so far:
In case you missed it, you can read the full report here.